I haven't been happy with the rather lifeless quality of my photos. I have a small point and shoot camera and the lighting has been so bad due to the endless stream of grey days we've been having. So I thought I would experiment a bit with some online photo editing programs. These pictures are from Photobucket. I especially like the ability to add text to photos. I've been having fun the last couple hours editing various photos in my iphoto library.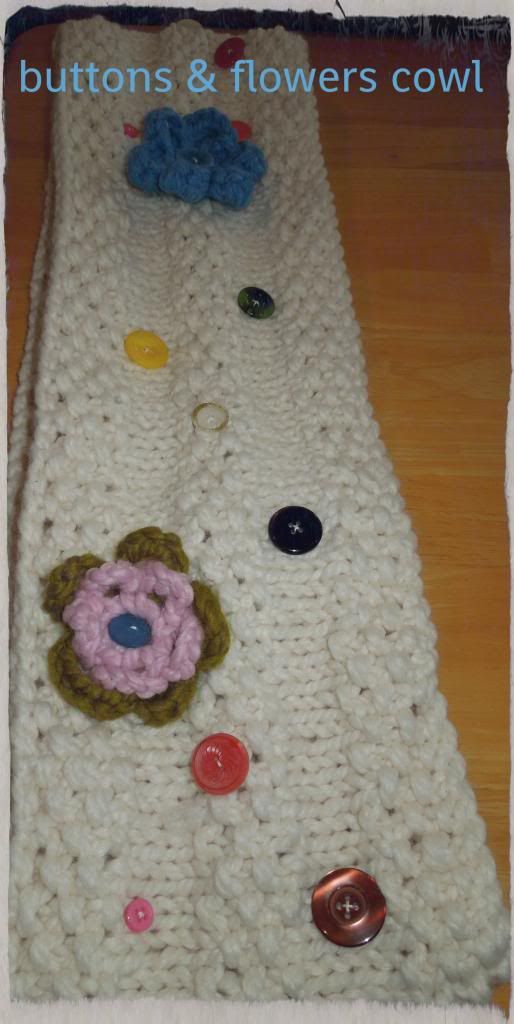 These are pictures of a cowl I'm making for a gift although I'm not quite sure who will receive it. I sewed on buttons from my considerable stash. The flowers can be moved and attached at random. I used the super bulky Lion Brand Thick and Quick but I want to make another one using worsted weight yarn.
However...
I've been in quite a crocheting mood lately so I'm making several flower motif scarves. I'm a little geometrically challenged however and I run into problems when I try to crochet them together as I go along. I'll post some pictures of them tomorrow. I'm excited about the photo-editing possibilities!